Time to start getting excited about the
Bead Soup Blog Party
! The time has come for 500 or so participants, matched up by the incomparable
Lori Anderson
, to swap their soups. This is the seventh edition, my second, and I was very eager to get my soup going and shipped. It's a good thing there is a deadline, since last night I was frustrated with one part that wasn't coming together as planned and I almost started over from scratch. Then I decided I was being a bit of a drama queen, since clearly my partner was not going to be able to guess what I had originally envisioned.
So here is what I've been stirring up. Actually this manipulation looks backwards to me, now that I'm punning. I'm right-handed and I stir things clockwise (opposite of what this looks like), I wonder if that's a universal type thing? [I have googled – "About 150,000 results (0.23 seconds)" apparently I'm not the only one who wonders these things…]
Ok back to Bead Soup! My partner is
Cindy Ritchie
whose
etsy
shop is full of beautiful handcrafted lampwork beads and jewelry. Just look at this row of pretty blue birdies who greet you at the virtual shop doors. Hello, tweet, tweet!

So much character in these birds I knew I was in for a treat. The more I looked, the more excited I got. Birds of all sorts including penguins and owls; pigs, cats, and more. Her jewelry is ever so wearable and each piece has these sweet touches, just full of charm, and at totally reasonable prices. But most of all, you know if you forced me to pick a favourite – just look at these foxes! Couldn't you just squeeze them?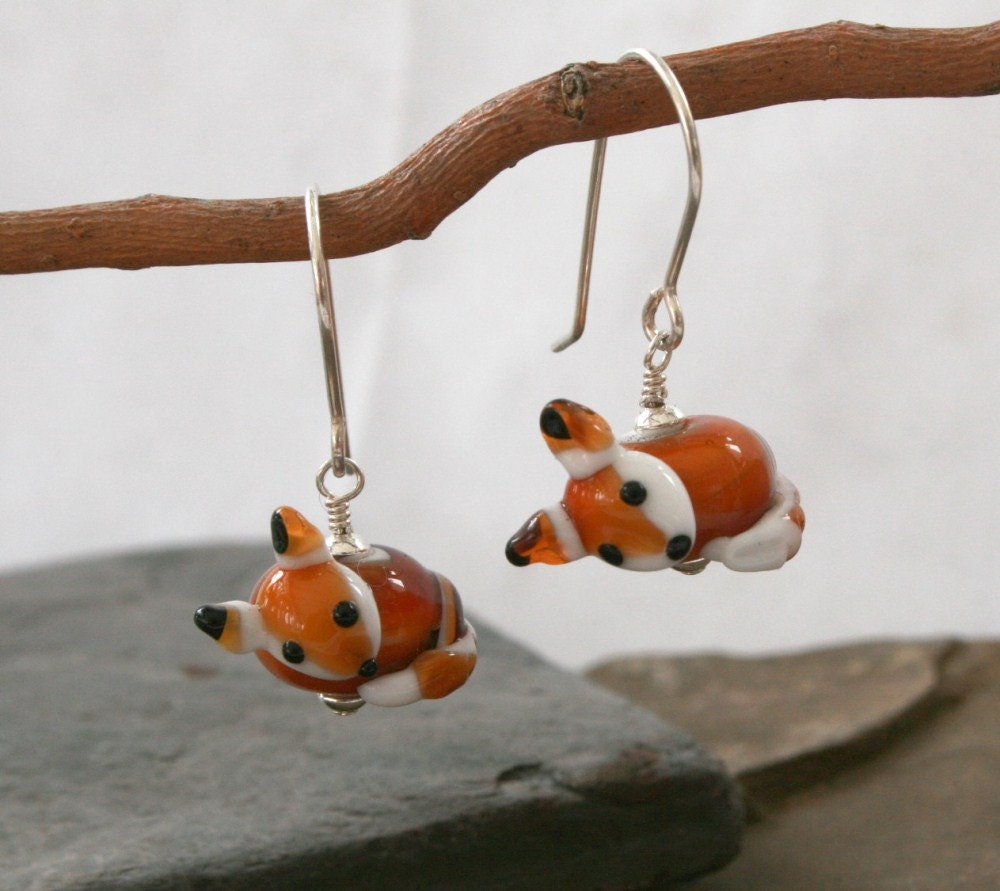 Just like that watched pot, I will be stalking my mailbox for soup arrival. It's Cindy's first BSBP and I can't wait for her to get her package too. It's wrapped in brown paper (not tied with string) but does include a few of my favourite things. There will be much more to share before our reveal date, the second reveal, April 6th. Looking forward to sharing this experience with Cindy and you all.